Friday, March 28, 2008
Some new layouts
I made this layout with the gorgeous Sugar and Spice collab kit by Pamela Gibson and Flergs (full credits HERE):
And here's a layout I made with Pamela's Dan the Man paper pack. (Full credits HERE)
posted by Muriel @ 8:17 AM

Friday, March 14, 2008
some of my layouts
I want to show you some of my layouts with Pamela's stuff :)

Here i used her 'Dan The Man' paper pack! (For full credits - please visit my gallery)


And a layout with her freebie 'Sweet Dreams'



And finally my layout for the 5th challenge of the ADSR 3. Pamela's collab with Flergs was perfect for this i think. You shouldn't miss this kit!!

posted by Nicole @ 2:09 AM

Monday, March 3, 2008
Dan the Man!
Have you seen Pamela's new kit, Dan the Man? I love that it's boy-ish without being too "cute"...perfect for teen boy LOs or anything else you'd like to have a bit of an edgier look.


Here's a LO I've done using Dan the Man! Click here for full credits.

posted by Jenny @ 1:51 PM

Saturday, March 1, 2008
We had a Contest!
We had a contest!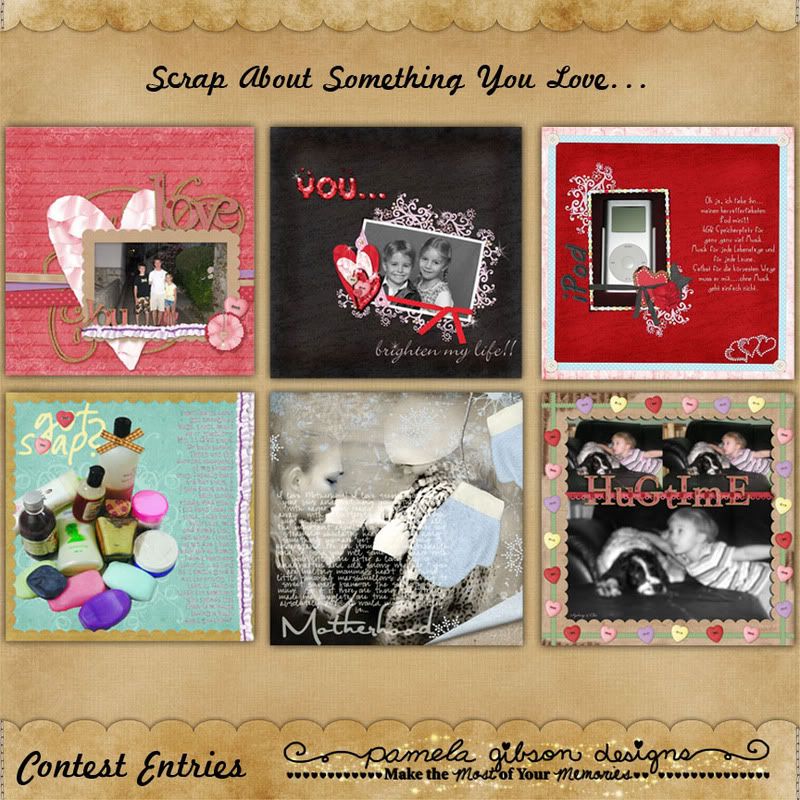 Congratulations Sarah! You have won a $5 gift certificate to Jan Crawley (Queen of Quirk) designs at Oscraps! Email me for your prize!
posted by Pamela Gibson @ 6:35 AM