So today for our first what a deal wednesday i'll explain how it works and then i'll get to today's product.

So each wednesday i (or one of the girls) will come here and tell you which product the random number generator picked to be just $1 for one day only. They will also show you some sample layouts using the product! How fun!

So today the random number generator gave me a number that co-ordinated with the Lighter Side of Halloween Paper Pack.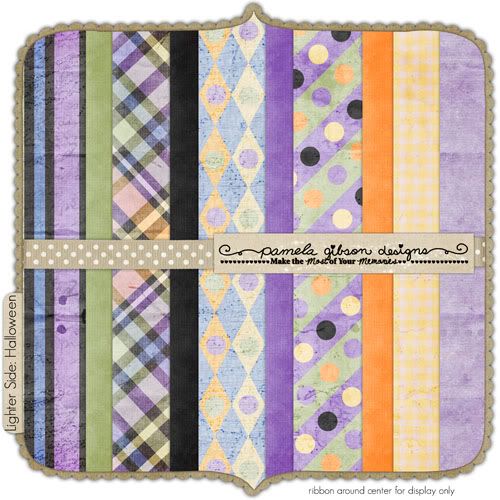 So for Today Only, well since i posted this so late i'll leave it at $1 until 3pm pst tomorrow (thursday) that paper pack will be seriously discounted, like 67%! Wow. Now for some inspiration.....




By Tabatha - credits:
On The Lighter Side: Halloween by Pamela Gibson (polkadotpotato)
Old and Forgotten Alpha by Micheline Martin (The Digi Shoppe)
Scratched Dymo Alpha by Bren Boone
Vintage Frame by Janel K
Felt Flourish by Gina Miller
Font is Keyboard Plaque




By Cinna - Credits: Lighter Side of Halloween




By Cinna -
Credits: On the lighter side of Halloween by Pamela Gibson at PolkaDotPotato.




and this one is by Jodi (justmp at dst) and i found it in the gallery and loved it! Credits:
Everything by Pamela Gibson: Oodles Kit; On the Lighter Side kit; Ribboned Bent Frames.